"Bottleshot helps you feel human when staying in bed isn't an option!"

- Annie Mitchell, Co-Founder and CEO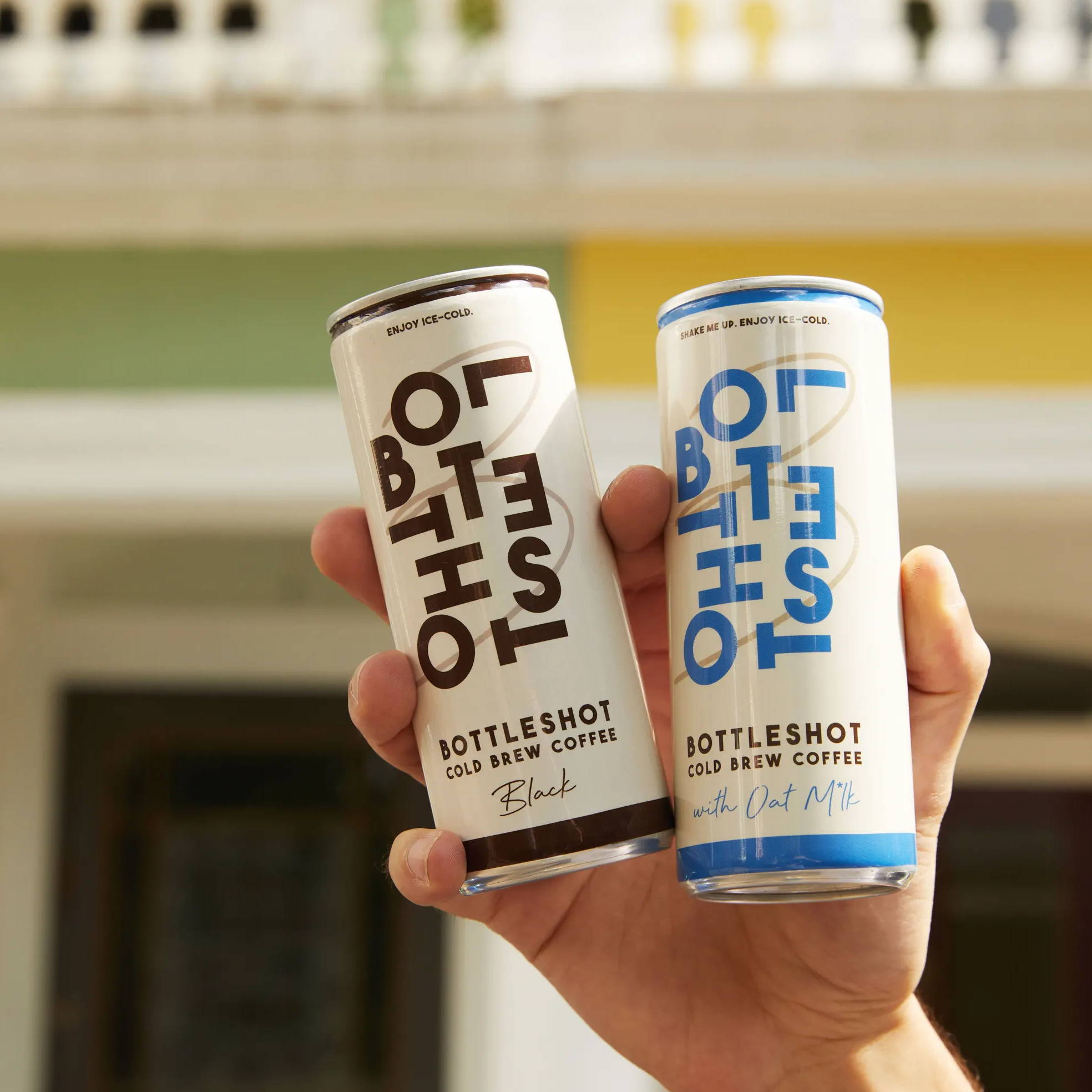 ---
Bottleshot was created by Annie and Charlotte, both longstanding cold brew coffee fans, who grew up making the caffeinated drink in their homes.Much to their disappointment, they couldn't find a cold brew coffee that wasn't pumped full of sugars or junk anywhere in London.
They didn't have the time needed to make their daily batch, but they missed its delicious, full-bodied flavour and its smooth, crash-less energy kick. After Charlotte successfully sold her first business to American Express, they seized the opportunity to create their own coffee brand that's high quality and delicious. They wanted to show people, that a caffeine kick doesn't have to end in a caffeine crash - coffee should feel as good as it tastes! Now here we are!
We're proud to be female-run and we focus on honest and ethical practices like our Rainforest Alliance certification, aluminium cans, and upcycling coffee grinds for compost.
Questions or feedback? We always want to hear from you!
Share your feedback straight to our founders! Annie@bottleshotbrew.com
SUBSCRIBE TO OUR NEWSLETTER
Receive our latest recipe tips, new product releases, offers, and more.